The Aspark Owl is something of a dream come true in the world of electric hypercars. First unveiled as a concept at the 2017 Frankfurt Motor Show.
The body, chassis and many components are made entirely from high-quality carbon fibre materials, four extremely powerful electric motors, a unique torque distribution system, an exclusive battery system and a premium handcrafted interior. The all-electric hypercar is a combination of state-of-the-art technology, design and functionality combined with a true passion for beauty.

Aspark wants the Owl's exterior to exhibit a feminine look. The bodywork combines tight creases and flowing curves. All panels are made of carbon fibre-reinforced plastic, with the exception of the stainless steel frame on the roof for extra rigidity. The overall height of the car is only 99 centimetres. Underneath the skin is a carbon-fibre monocoque that weighs just 120 kilograms.
Aspark Owl specs:
top speed – 400 km/h
acceleration to 100 km/h – 1.9 s
horsepower – 2012 hp
specific power – 1,059 hp/t
engine displacement – electric car
vehicle weight – 1900 kg
Aspark Owl engine:

The Owl has four of the most powerful electric motors ever built. They produce a total power output of 1,480 kW. Total torque is around 2,000 Newtons.
The Owl has almost three times the power of Formula E cars, and twice the power of Formula 1 cars.
Aspark Owl 0 – 100:
The most amazing performance is the acceleration: from 0 to 60 mph (96 km/h) in 1.69 seconds. Thanks to 4 engines with a total output of 1,480 kW Owl and a unique battery pack, a range of up to 450 km is possible. The top speed is 400 km/h.
Aspark Owl top speed:
The top speed is 400 km/h.
The Owl has hydraulic suspension with ground clearance adjustment from 80 to 100 mm. The car is fitted with carbon ceramic brakes on each wheel, with 10-piston calipers at the front and four-piston calipers at the rear. Buyers can choose between Michelin Pilot Super Sport Cup 2 or Pirelli P Zero rubber.
Aspark Owl interior: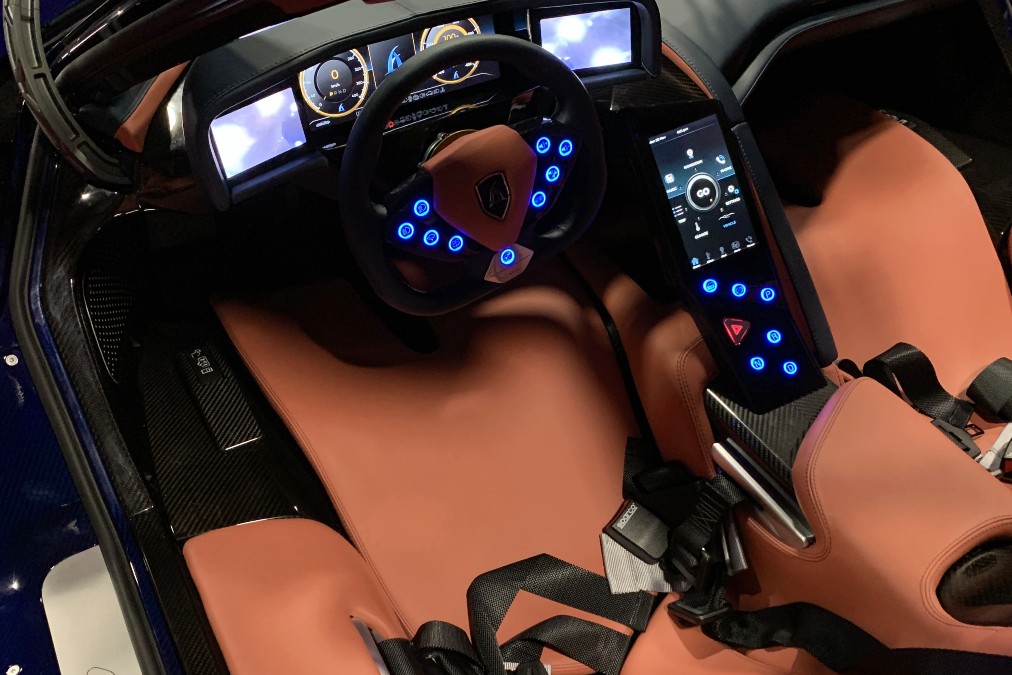 Aspark Owl price (Buy Aspark Owl):
The production version of the Owl is a limited edition of just 50 cars around the world. Each one will be fully customisable, each one different from the other.
The base version is priced at €2,900,000. "The Owl can be booked for a deposit of €50,000.