The supercar was designed by engineer Giotto Bizzarrini for the famous Iso Rivolta and was called the Iso Grifo A3/C.
Structurally the car had a monocoque instead of a separate chassis, double wishbone front suspension and a DeDion rear axle. Bizzarrini shortened the wheelbase to 2,450 mm and moved the engine as far away from the front axle as possible for optimum weight distribution.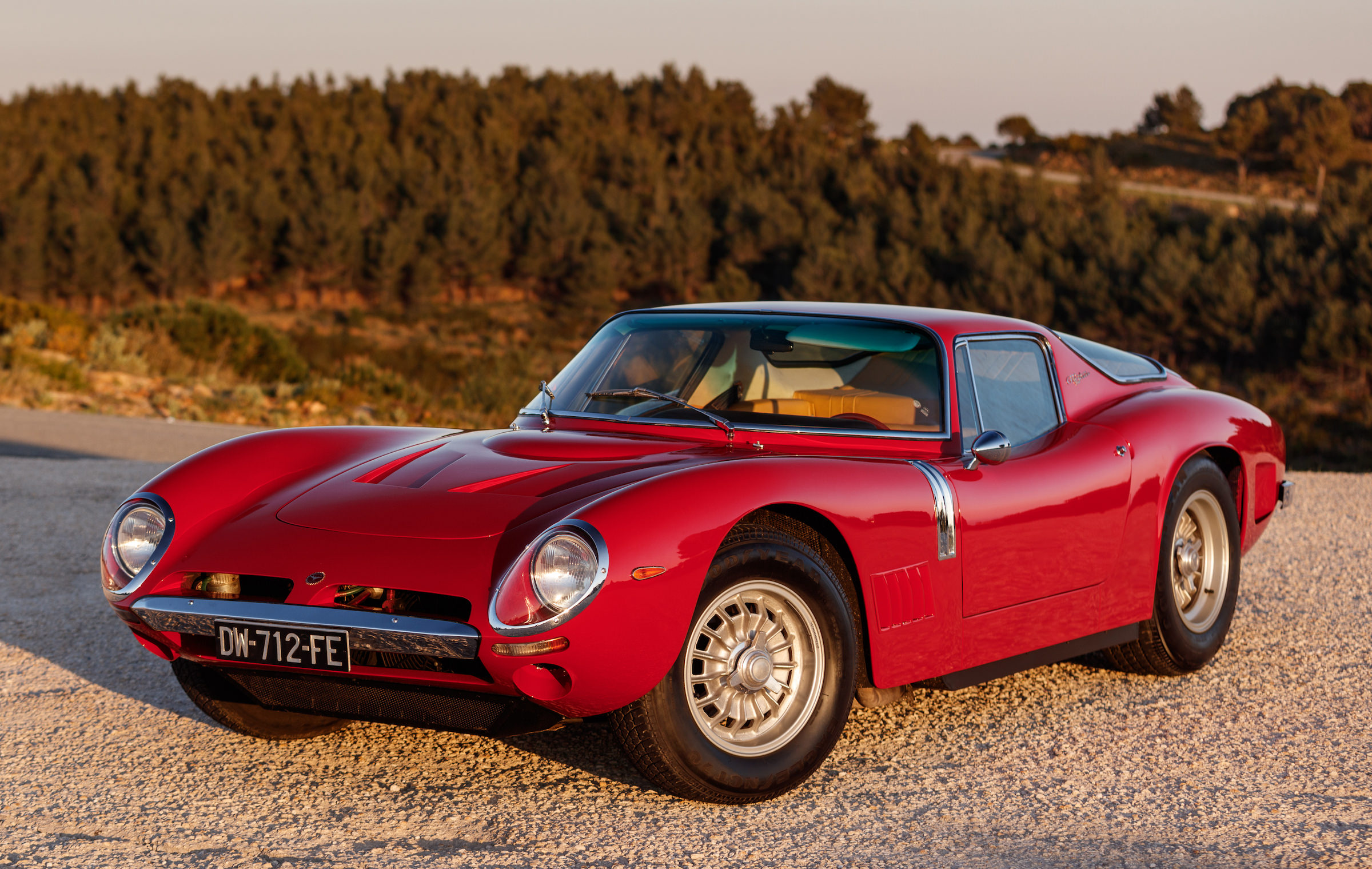 A total of 133 Bizzarrini 5300 GTs of all modifications were built between 1965 and 1968.
Bizzarrini 5300 GT specs:
top speed – 275 km/h
acceleration to 100 km/h – 6.2 s
horsepower – 355 hp
power density – 284 hp/t
engine volume – 5354 cm³
vehicle weight – 1250 kg
Bizzarrini 5300 GT engine:

A specially tuned Corvette V8 engine developed 365 hp in the road version of the 5300 GT Strada or 400 hp in the racing version of the 5300 GT Corsa.
The Bizzarrini 5300 GT was powered by a Borg Warner T-10 four-speed manual gearbox.
Bizzarrini 5300 GT 0 – 100 (Bizzarrini 5300 GT 0 – 60):
Acceleration from 0 to 100 km/h takes 6.2 seconds.
Bizzarrini 5300 GT top speed:
The top speed reaches 275 kilometres per hour.
Bizzarrini 5300 GT interior:


Bizzarrini 5300 GT price (Bizzarrini 5300 GT for sale):
The car is available from $541000.