BMW has unveiled a new model with the acronym CSL in its name – the M4 CSL.
The chassis, engine, and bodywork have been significantly revised compared to the original BMW M4 Competition, making the M4 CSL the fastest BMW production car on the Nürburgring's North Loop.
The CSL (Competition, Sport, Lightweight) refers to the first model developed by BMW M division, the BMW 3.0 CSL (E9) coupe from the 1970s, the most extreme version of which had an advanced aerodynamic kit with high aft fins (due to this kit the model was nicknamed the 'Batmobile').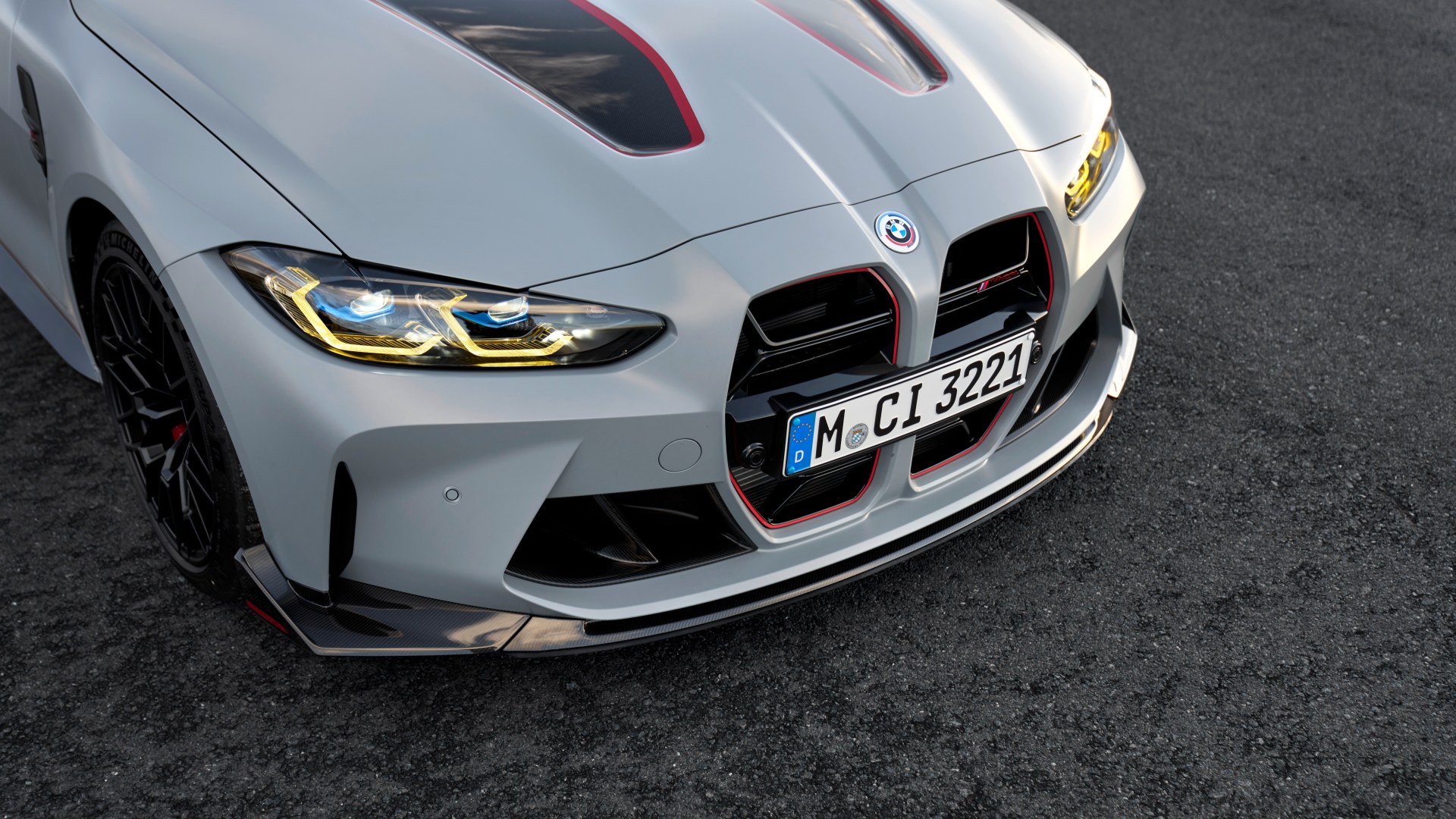 The modern BMW M4 CSL also has a 'bristling' aerodynamic package. The boot lid has a nostalgic 'ducktail' and the headlights have yellow daytime running lights.
For the sake of weight reduction, the number of carbon fibre parts has increased: the roof, bonnet, boot lid, exterior mirror housings, front splitter, rear diffuser and centre tunnel are made from carbon fibre. The 'unnecessary' noise insulation has been removed and a lightweight titanium exhaust system is fitted. A slimmed-down radiator grille, new tail lights with laser strands, lightweight cabin mats and a simplified single-zone climate control system. Carbon ceramic brakes and lighter suspension components have reduced weight by 21 kg, carbon fibre buckets and removal of the rear seat – minus 45 kg.

Only 1,000 copies will be produced.
BMW M4 CSL Nordschleife (BMW M4 CSL Nurburgring):

The BMW M4 CSL is the fastest BMW production car at the Nürburgring: during the tests, the factory racer completed the 20.8 km lap in 7 minutes and 20.832 seconds.
BMW M4 CSL specs:
top speed – 307 km/h
acceleration to 100 km/h – 3.7 s
horsepower – 550 hp
power density – 339 hp/t
engine volume – 2993 cm³
vehicle weight – 1625 kg
BMW M4 CSL engine:

The in-line 3.0-litre six-cylinder turbocharged petrol engine has been upgraded with higher boost pressure and a forged crankshaft. The gearbox is an eight-speed automatic only.
BMW M4 CSL 0 – 100 (BMW M4 CSL 0 – 60):
Acceleration from 0 to 100 km/h takes 3.7 seconds.
BMW M4 CSL top speed:
The top speed reaches 307 kilometres per hour.
BMW M4 CSL interior: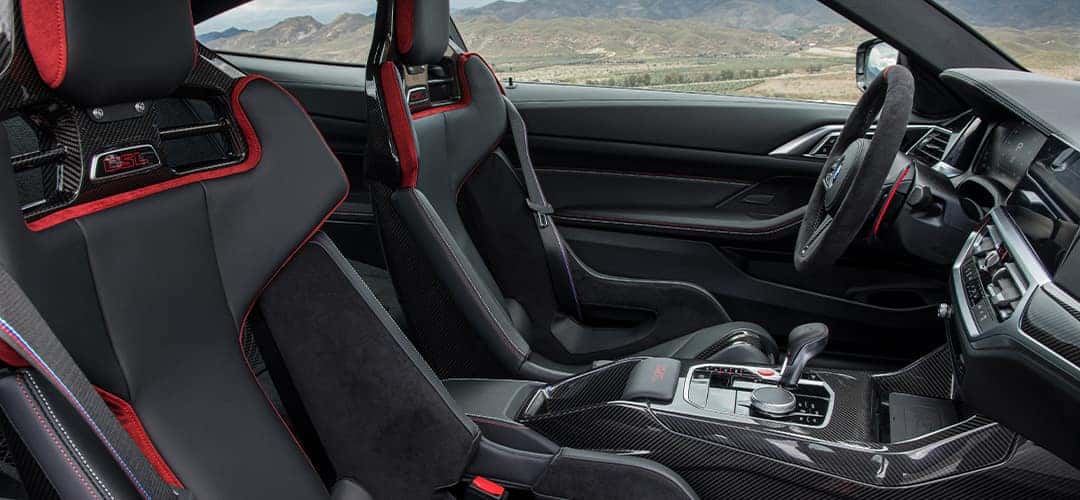 The interior features an old-style dashboard and instrumentation. There is a helmet tray with a fixing mesh instead of rear seats. The driver and passenger seats have a fixed backrest angle and can only be adjusted in the workshop with a special tool. Removable seat tops allow 6-point harnesses to be fitted instead of the standard 3-point harness. Lots of carbon fibre and alcantara.
BMW M4 CSL price (BMW M4 CSL for sale):
The car is available from $180000.