The Bavarian car giant has unveiled a new model that boasts exclusive looks and class-leading dynamic performance – the BMW M5 CS.
The BMW M5 CS is the flagship of the M sports line-up and has been given individualized features. The signature radiator grille is trimmed in Bronze Gold. The same colour is applied to the 20″ forged wheel rims and the decor elements on the front wings.
The BMW M5 CS headlamps feature Icon Lights in yellow when operating in low- and high-beam modes. The daytime running lights are L-shaped and illuminated in white.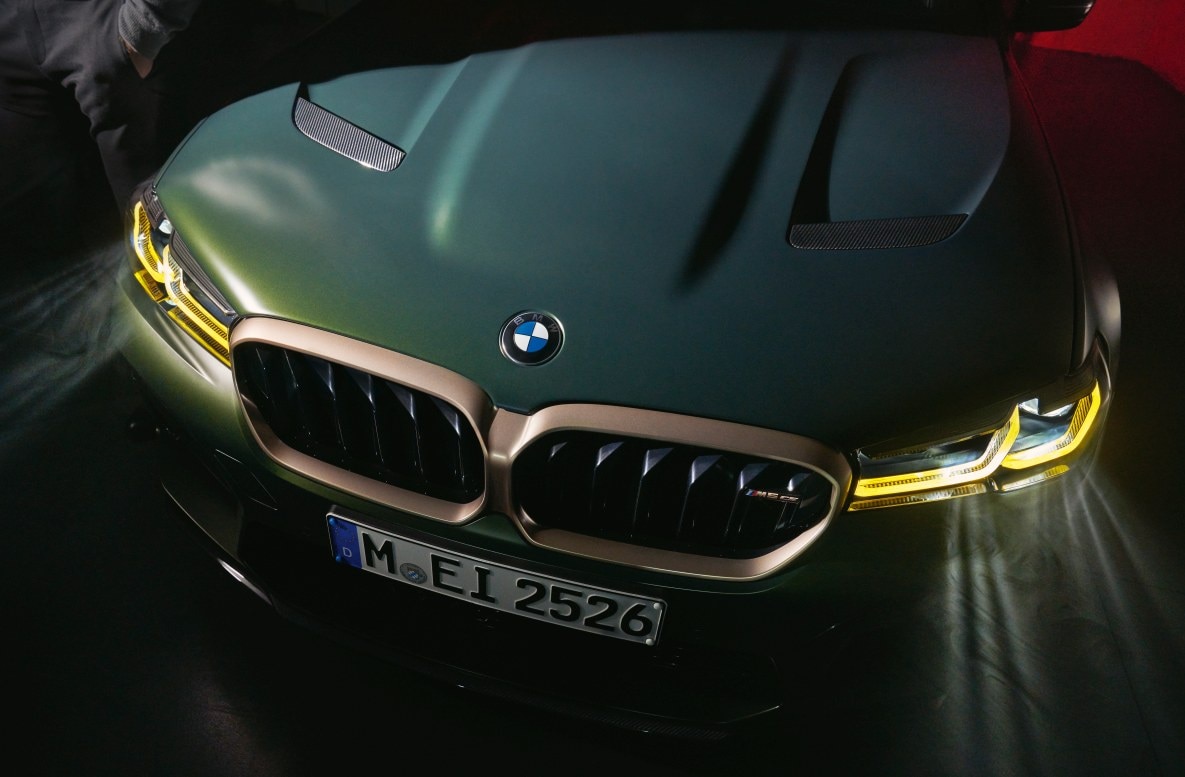 The new model features a lightweight carbon fibre bonnet with carbon fibre vent covers. The same material is used for the front splitter, the rear diffuser and the tailgate spoiler. The standard body colour is Brands Hatch Grey.

Basic equipment includes lightweight carbon-ceramic brakes with red calipers.
BMW M5 CS specs:
top speed – 305 km/h
acceleration to 100 km/h – 3 s
horsepower – 635 hp
power density – 334 hp/t
engine volume – 4395 cm³
vehicle weight – 1900 kg
BMW M5 CS engine:

The vehicle comes with a 4.4 litre twin-turbo V8 petrol engine. The power unit delivers up to 635 bhp and up to 750 Nm of torque.
The engine is paired to an eight-speed M Steptronic sports automatic transmission with intelligent all-wheel drive and an active rear differential.
BMW M5 CS 0 – 100 (BMW M5 CS 0 – 60):
Acceleration from 0 to 100 km/h takes 3 seconds.
BMW M5 CS top speed:
The top speed reaches 305 kilometres per hour.
BMW M5 CS interior:


The front seats are made from lightweight carbon fibre and are anatomically shaped, while the rear seats feature individual seats with full side support. The seats are finished in black leather with red stitching and feature removable headrests.
The sports steering wheel features a perforated red zero marking and spokes with a shade of Black Chrome. Underneath the steering wheel are carbon-fibre gear shift paddles. The lightweight centre console features a leather-covered armrest with double stitching. The front fascia as well as the space between the rear seats are decorated with CS logos.
BMW M5 CS price (BMW M5 CS for sale):
The car is available from $138000.