The Cisitalia 202 was one of Europe's first pontoon-bodied cars, and was the ancestor of the Gran Turismo-class luxury touring coupe.
In 1947 the Cisitalia 202 was presented at the Villa d'Este Coppa d'Oro in Como and then at the Paris Motor Show. At the same time as the roadsters, several coupe variants designed by Giovanni Savonuzzi were also on sale.

The first two examples of the Cisitalia 202 CMM, built in aluminium atelier Vignale, were aviation-style: they had elongated rear wings with streamlined tail fins and metal wheel flaps, four rectangular holes in the front wings, an oval grille in the form of a jet air intake, a V-shaped windscreen and a tapered sloping roof with an opening rear window.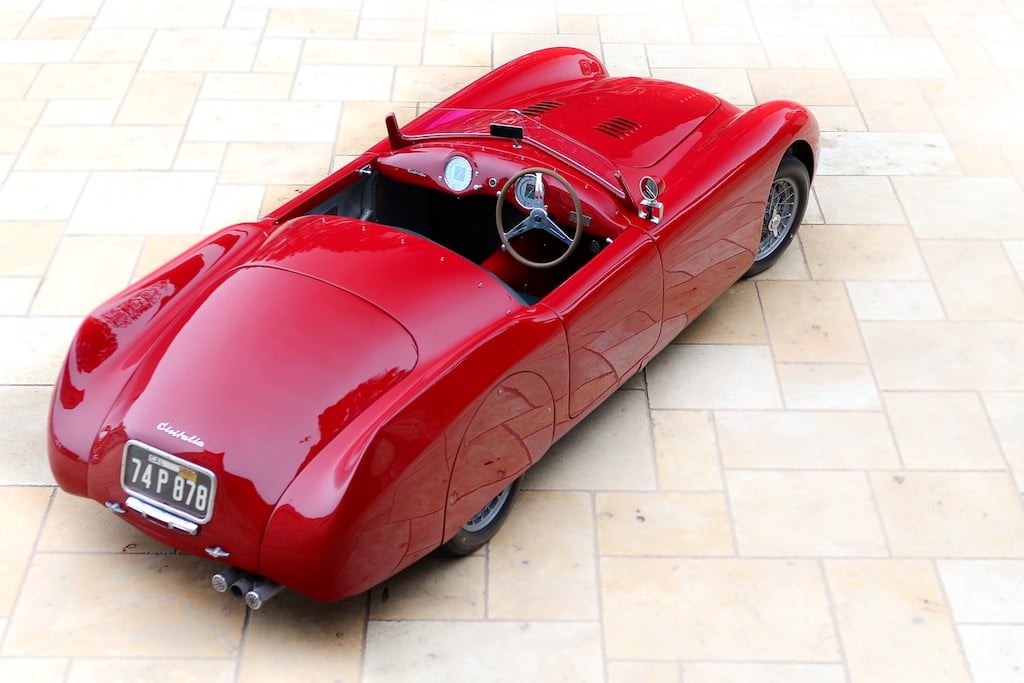 Between 1947 and 1952 between 150 and 200 examples of the Cisitalia 202 were produced.
Cisitalia 202 specs:
top speed – 161 km/h
acceleration to 100 km/h – 12 s
horsepower – 61 hp
power density – 80 hp/t
engine volume – 1089 cm³
vehicle weight 760 kg
Cisitalia 202 engine:

Under the bonnet is an overhead valve in-line 4-cylinder engine from the Fiat 1100, fitted with a dry-sump lubrication system, two Weber carburettors and a special exhaust system, producing 55 or 65 bhp.
Cisitalia 202 0 – 100:
The hypercar can reach a hundred kilometres per hour in 12 seconds
Cisitalia 202 top speed:
The top speed is 161 kilometres per hour.
Cisitalia 202 interior:


Cisitalia 202 price (Buy Cisitalia 202):
The car is available from €663000