The Nio EP9 electric supercar was created by Chinese company NextEV and unveiled at the end of 2016. A total of about sixteen units of the model are planned for customers in the US and Europe. The cars will be made in China at the JAC plant.
The body is built 'around' a carbon-fibre monocoque that weighs just 165 kg. Its torsional stiffness is up to 30,000 Nm/grad. Instead of usual doors, the upward-opening "half-wings" are installed.

Diameter of brake discs in front and rear is 408 mm. The car can be equipped with 320/705 R19 slicks or 295/35 R21 tyres.
NIO EP9 specs:
top speed – 313 km/h
acceleration to 100 km/h – 2.7 s
horsepower – 1360 hp
power density – 784 hp/t
vehicle weight 1735 kg
NIO EP9 engine:

Each of the supercar's wheels has an electric motor with an individual gearbox.
NIO EP9 battery and range: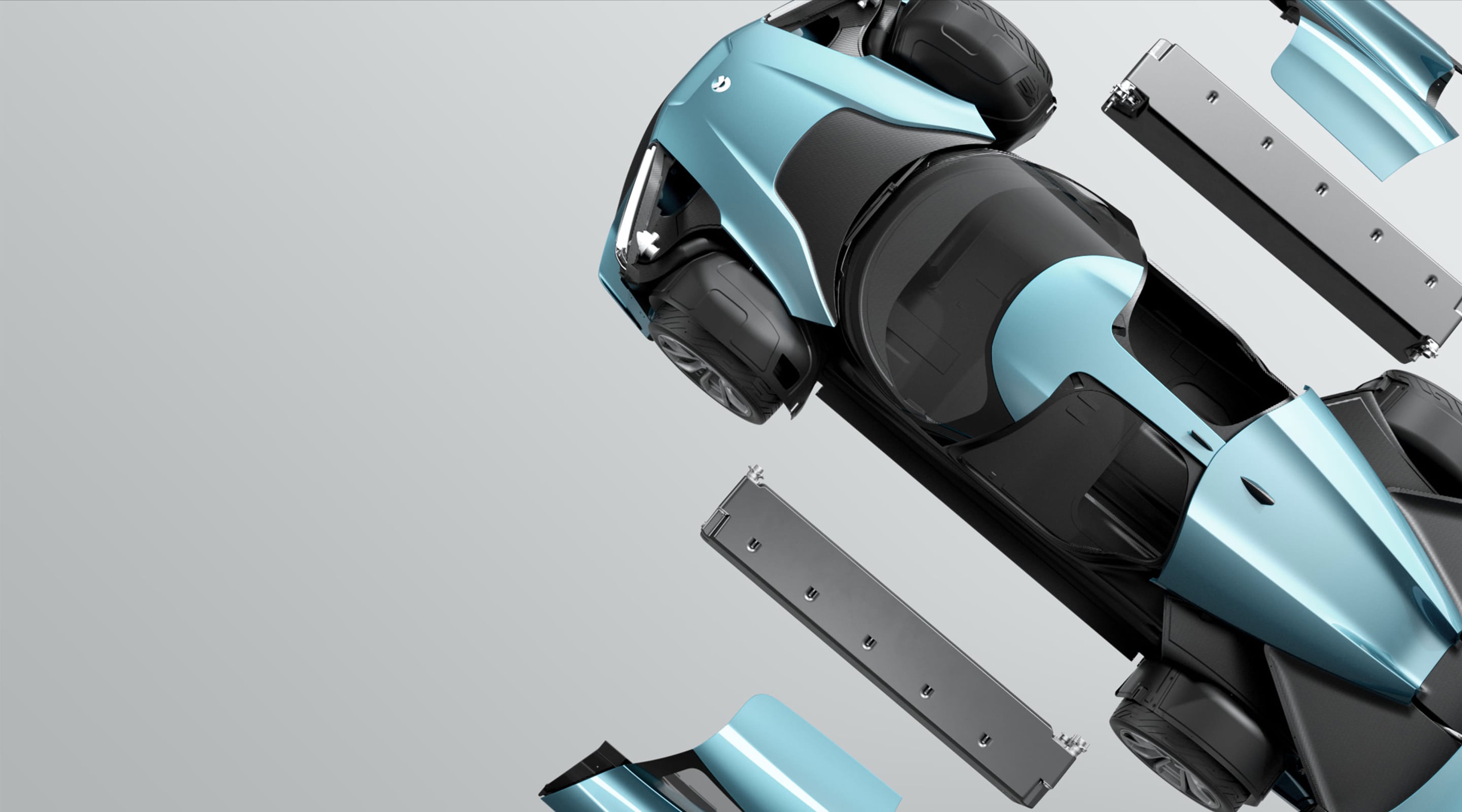 The power reserve is stored in two lithium-ion batteries located not under the floor, but in the side fairings. The batteries should take 45 minutes to fully recharge and have a range of over 420 km.
NIO EP9 0 – 100:
The Nio EP9 is claimed to be capable of accelerating to a hundred in 2.7 seconds.
NIO EP9 top speed:
The Nio EP9 is capable of a top speed of 313 km/h.
NIO EP9 interior:
Inside, the electric car has four screens showing various speed ratings, battery consumption and more.

Each bucket seat is made from a single piece of carbon fibre and finished in leather. "The 'rectangular' steering wheel is reminiscent of Formula 1.
NIO EP9 price (Buy NIO EP9):
The current value of the vehicle is €1 300 000
NIO EP9 news: