The BYD HAN EV is the flagship of the BYD automotive company. It has been redesigned to give the car a stylish and elegant European look.
The name of this model comes from the name of China's Han dynasty, or the first golden age of China. In doing so, the company wanted to explain to the customer that they were buying a premium car of the highest class.

The BYD Han features all-diode lighting and retractable door handles. The front LED headlamp is intertwined with an overlay that mimics the radiator grille. The bumper has predatory 'fangs' and the profile is embellished by a rib running above the retractable door handles.

The manufacturer is particularly proud of the low Cx drag coefficient of just 0.233. It's based on its own platform, with McPherson struts at the front and multilever suspension at the rear. The brakes are from the European company Brembo. There is a choice of wheels with tyre sizes 245/50 R18 and 245/45 R19.
BYD Han specs:
top speed – 180 km/h
acceleration to 100 km/h – 3.9 s
horsepower – 517 HP
real range – 465 km
battery – 83 kWh
vehicle weight 2325 kg
BYD Han battery (BYD Han charge):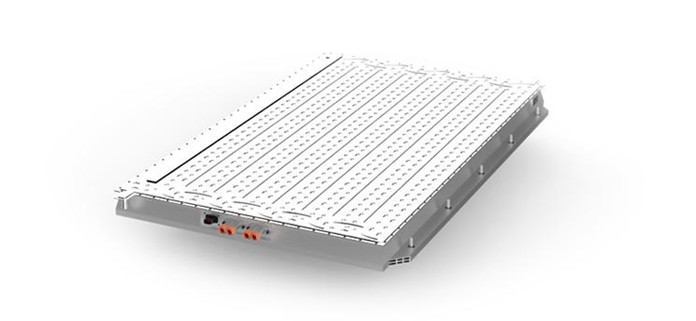 The vehicle's traction battery is a lithium-iron-phosphate (BYD Blade Battery) manufactured in-house. Its main features are that it eliminates ignition under almost all conditions and allows the battery to be charged to 100% without compromising its longevity. The car's home country also offers a lifetime warranty on the battery.
If a quick charger is used, it takes around 30 minutes to recharge the battery from 30% to 80%.
The carmaker produces three versions of the electric sedan: the base model has a single electric motor on the front axle and a 65 kWh battery (range of 350 km on a single charge). The same car with a 77 kWh battery should travel 450 km.
BYD Han 0 – 100:
Han accelerating from zero to 100 km/h in 3.9 seconds
BYD Han top speed:
The BYD Han EV can reach a top speed of up to 180 km/h.
BYD Han interior:



Many expensive materials and solutions are used in the car's interior: solid and natural wood panelling, Italian NAPA leather seats, aluminium trim, etc.
BYD Han price (Buy BYD Han):
The price for the car in China is 230,000 yuan ($33,000).