The Facel Vega HK500 was Jean Daninos most successful car, selling 490 units in three years. The model replaced the FV series in 1959 as a more modern GT-class luxury coupe.
The design of the HK500 with vertical twin headlamps and panoramic windscreen took shape between 1956 and 1958, while the chassis design with a 105″ wheelbase remained unchanged. The main innovations were hidden in the running gear: Dunlop disc brakes and power steering were standard on the HK500
Facel Vega HK500 specs:
top speed – 241 km/h
acceleration to 100 km/h – 8.4 s
horsepower – 390 hp
power density – 221 hp/t
engine volume – 6270 cm³
vehicle weight – 1769 kg
Facel Vega HK500 engine:

The car is powered by a 6.3 litre Chrysler V8 engine, 3-speed automatic transmission.
Facel Vega HK500 0 – 100:
The car is capable of accelerating to the first hundred in 8.4 seconds
Facel Vega HK500 top speed:
The car has a max speed of 241 kilometres per hour.
Facel Vega HK500 interior: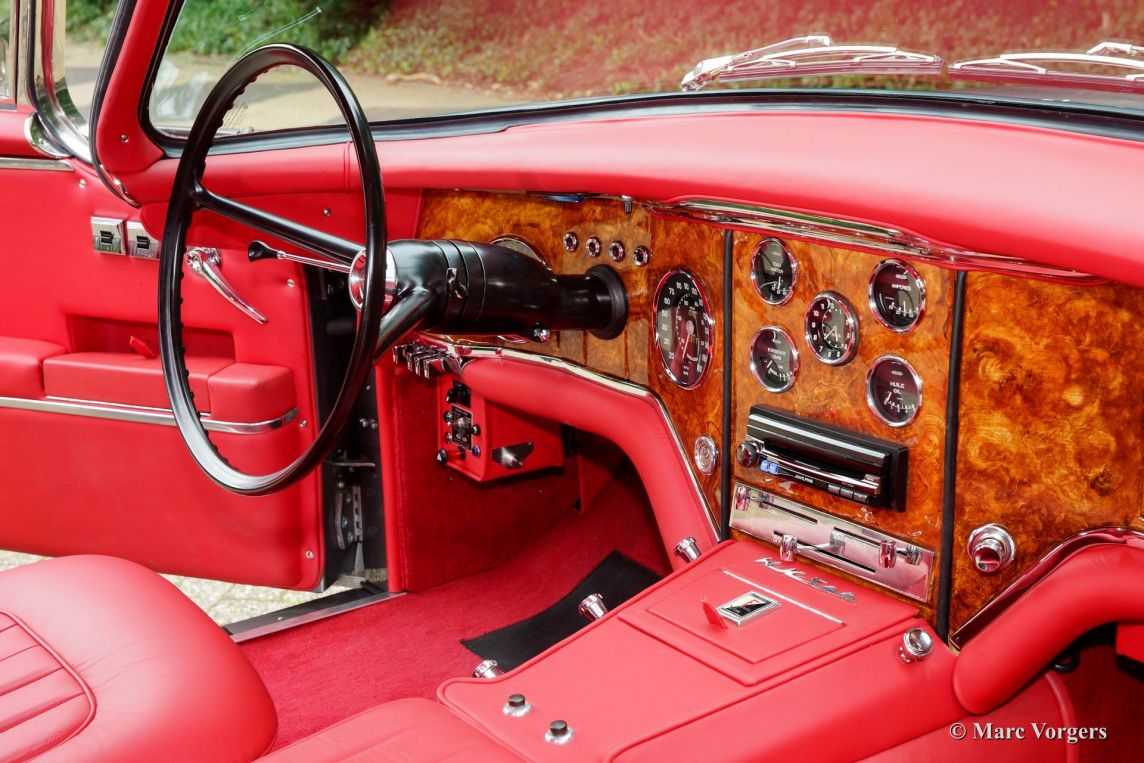 Facel Vega HK500 price (Facel Vega HK500 for sale):
The car is available from €180000